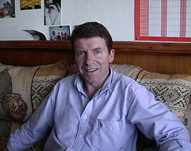 Robert Hickson - Managing Director - Financial Inclusion Specialist
SUMMARY OF EXPERIENCE
Robert has 30 years' experience in development consulting with the last 25 years focusing specifically on poverty reduction, microfinance regulation, micro-, rural and digital finance. An agriculturalist and economist by training, Robert has, become widely experienced in the fields of financial inclusion and poverty reduction. Robert has extensive experience in design, implementation and evaluation of financial inclusion/microfinance programmes as well as in assisting governments and donors in policy development to support financial inclusion. Robert has been involved in the development of, and subsequent delivery of, CGAP microfinance training and consulting materials including the CGAP Institutional Appraisal Format and Business Planning Format. Robert also has practical experience in project management, in the role of Team Leader and Project Director.
Robert has strong experience in the design and conduct of microfinance market research leading to the development of client-focussed products and cost-effective delivery systems as well as the financial analysis of microfinance institutions and central bank regulation and supervision of microfinance.
Robert has a specific interest in the design of sustainable microfinance products adapted to the financial needs of micro-entrepreneurs, and which are capable of including the very poor and remote rural communities. This includes the use of digital solutions such as mobile phone banking which has the potential to revolutionise access to microfinance in remote regions and dramatically reduce costs and efficiency of product delivery. Robert has worked in widely differing environments throughout Asia, the Pacific and Africa. Robert has worked for the ADB, the World Bank, GEF, CGAP, DFID, AusAID, USAID, AfDB, Finnida, UNDP, IFAD, FAO and a variety of international and local NGOs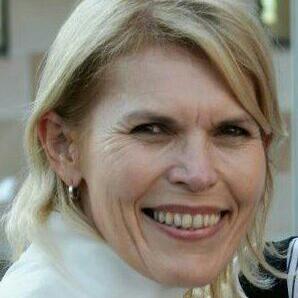 Robyn Cornford - Director - Financial Inclusion and Gender Specialist

SUMMARY OF EXPERIENCE
Robyn has 18 years' experience in development consulting focusing specifically on poverty reduction, micro- and rural finance, financial management and organisational systems, project evaluation, training, gender, financial inclusion, financial literacy and livelihoods. Robyn is a chartered accountant by training and has over 30 years of experience in accounting, financial management and analysis, organisational review and business operations. As a microfinance specialist, Robyn has conducted numerous consulting assignments requiring the review and evaluation of financial inclusion/microfinance programs. Robyn also has extensive experience working on the design and implementation of programs. Robyn has developed training materials and subsequently delivered microfinance training programs including financial literacy materials in a variety of settings and according to the capacity and understanding of trainees. As an accountant and financial analyst, Robyn has strong experience in developing and evaluating financial management systems and undertaking analysis of the financial accounts and reports of development projects and microfinance institutions. Robyn has worked for the ADB, DFAT (formerly AusAID), IFC, FAO, IDLO, governments, private companies and a variety of international and local NGOs.
Julieta Alaniz - Office Manager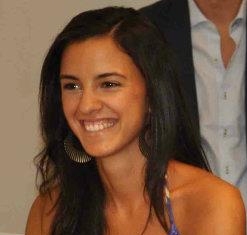 SUMMARY OF EXPERIENCE
Originally from Argentina, Julieta provides excellent administrative support and is responsible for human resource management, financial administration and individual project management.